The Session
A headshot has become an essential part of the marketing material of more than just actors. Whether you need a new headshot for a resume, social media site such as Facebook, LinkedIn or even on-line dating sites – being able to present yourself well to your market and show yourself as confident and approachable is important to all of us today.
We shoot a minimum of three looks to get you the headshots you need – whatever is needed to give you a wide enough range of looks for multiple purposes. (The headshot you use in a company brochure would not be the same look you want on an online dating site). When we're done we usually have shot 150-250 images during the session, and then we'll sit down and go through an approval process to get 50-75 final shots – only the very best images – that you have approved as candidates for your marketing materials. By shooting and editing in this manner, we can focus on anything we may have missed or may want to emphasize. You are a part of this process, and we will talk about what we are doing as a team to ensure the best possible experience and final product.
These shots will be made available on your very own password-protected mini-website. You will be able to give access to friends, family, agents, casting directors and anyone else who might help you choose the shots you decide to use. This mini-website is a perfect tool for choosing your shots and a great way to get feedback from others.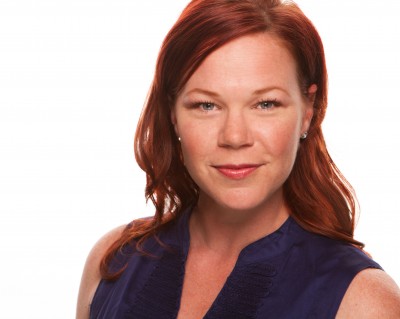 Retouching and Printing
Once you've chosen your final shots you'll contact my retouching/printing house, Colorworks.
For quality control purposes all of my work is handled by Colorworks and I don't release high resolution images directly to my clients, so if you elect to shoot with me you will be using them for processing the high res images, retouching and your printing needs. Lower-resolution images suitable for social media are provided upon request.
Joe Barna and his assistant, Rob, are an integral part of my team and will handle everything after the shoot. They will process the files at high resolution, prep them for printing, and retouch them for you for $45 per shot plus tax. Upon choosing your shots, you will critique the shots along with Joe via e-mail or phone and he will fine tune the retouching to your liking. He does all his work on separate layers of the digital file, you'll be able to see the before and after of each shot before approving it for printing. He will email you the before and after shots for approval. You can also decide if you need postcards or business cards in addition to your 8×10's. You can see more information regarding rates for printing on the Colorworks website.
Your Clothing
We ask that everyone bring a bunch of different looks for themselves – top only. Rule #1: You have to love it! Any number of things can work, but you won't shoot well in something that you don't like. So make sure that you only bring the things you feel good wearing and mix it up with a bunch of different cuts and colors. If you find yourself questioning whether or not something will work just bring it along.
Hair & Makeup
Let us know if you'd like us to hire one of our makeup artists for you. The cost of makeup for women varies between available artists, but the average cost is $150 for the session. If you feel you can handle this on your own that is ok, but not recommended. We want you 100% focused on your shoot, so handling makeup can be a distraction. Makeup worn for a shoot can vary greatly from what you are used to wearing everyday, so it's important to have a professional there for you. If you do decide to do your own then make sure you show up with your makeup ready to roll. If you need to do touch ups during the session that is fine. Our makeup artists start very naturally to give you a very clean look and will add makeup as you go. We ask that everyone come in with their hair as if they were presenting themselves to a casting director for an audition. We want your headshot to match the way you will look in person. The makeup artist will help out if you feel you need assistance to touch it up, but you are in charge here. It's got to be something that you can recreate for that audition. It's not required, but men can hire the makeup artist if you feel you need grooming on the shoot for $100. Also, for the guys who grow decent scruff or feel you can market yourself in that direction, you can come in with a some growth and we'll shoot until we feel we've gotten it covered and then you can shave, so bring your razor, etc.
Cost & Scheduling
The rate for this headshot session is $395 plus tax. There is a $200 deposit required to book a session, this is non-refundable and goes towards the $395 total.
We generally shoot 2 sessions per day. 10am and 1pm. We do occasionally tweak those times depending upon the schedule each particular day. When shooting women that choose to have their makeup done, we stagger the sessions to allow for makeup. The sessions generally last about 2 hours without makeup and 2 1/2- 3 1/2 hours with a makeup artist. We ask our clients to give us 3 days notice should you need to cancel your session, otherwise you forfeit your deposit.
We are happy to meet with anyone for a free consultation as well in the studio or we can schedule a phone consultation. During the consultation you will get to know your photographer a bit and go over some of the details of the shoot, and have any other questions you may have answered.
Payments
A non-refundable deposit is required to book a session and is due after you've chosen a shoot date. The remainder is due at the time of the session.
We like our clients to be 100% informed, so thanks for taking the time to read all this pertinent information. If you still have questions feel free to ask below